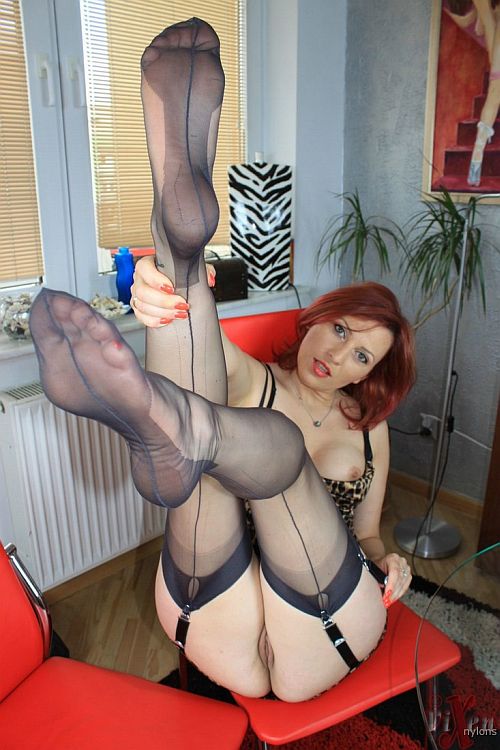 Vixen provides some extreme close-up shots of her stockinged feet for all her dangle and foot lovers following many requests. You can even see the weave in her sheer nylons as she holds the seamed soles of her feet right up close for you to admire.
'I know you love to see me thrusting my feet and toes at you, and to see me without any panties on too,' Vixen says. 'So come up closer as I wiggle my feet in front of your face and give you a look at my trim pussy between my thighs.'
Vixen kneels and presents her lovely ass in full view, her pussy framed by super sexy black suspenders stretching over her arse and down to the tops of her seamed nylon stockings.
What a splendid view of those taut suspenders straining on the shiny black welt of her stockings as she sways her sexy arse.
Time for you to whip out your cock and spunk all over this ladies seamed stockings, feet and heels. She'll love it!