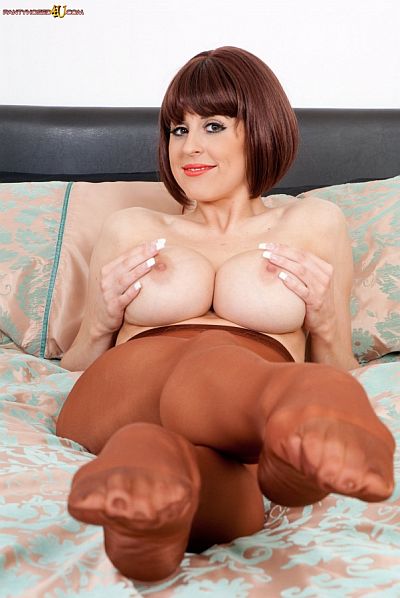 Busty Louise Jenson puts on a sexy nylon leg show in sheer nylon pantyhose this video at Pantyhosed 4U.
Louise was enjoying the sensation of her pantyhose against her skin as her fingers caressed her slender legs encased in nylon.
'You know how I always like to wear the best, so today, I've got on some beautiful Fogal pantyhose', she said, as her hands smoothed the soft, warm nylon covering her slender legs. 'I love the way it just clings to me.'
The nylon swishes as she crosses her legs and she lightly moves her fingers over her knees, enjoying the sensuousness of her hands brushing against her nyloned thighs.
Her pantyhose has the effect of enhancing the shape of her legs, and the firm roundness of her ass as she stands in her high heels.
Delightfully delicious and dirty, Louise reveals all as she strips off her top to let her boobs hang free, then opens her legs to masturbate on the bed.