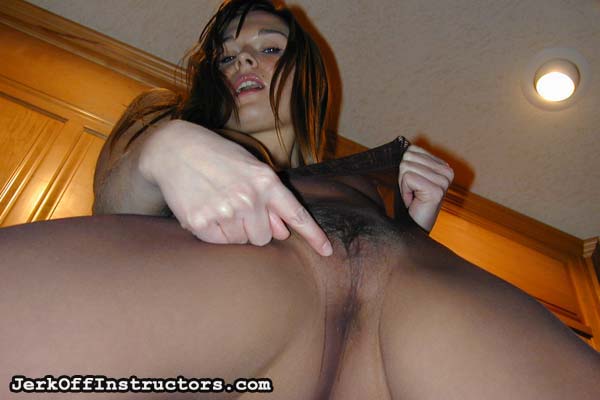 "Do you like seeing your teacher in her pantyhose with her pussy right in your face?" asks Adrienne as she stands and lets you get a good look at her snatch behind the nylon mesh of her tight pantyhose.
Adrienne is the hottest teacher in school, and she wants YOU to get off while you're watching and fantasizing about fucking her, just like you fantasized about that hot pantyhosed teacher back in class.
Are you going to be a good little boy and jerk off all over her? Look at her pussy, right there in front of your eyes, underneath her pantyhose.
Adrienne has the greatest pair of legs and her ass the cutest buns in pantyhose, as you watch her tease you with her beautiful cunt encased in delicious nylon hose.
Does it give you ideas? Does it make you want to fuck her? Does it make you want to wrap your hand around your cock and lose your load over her precious pantyhosed cunt?
Cute and slutty Adrienne has you in her power, and she's going to get you to jerk off and make you cum … and there's nothing you can do about it!
Let teacher Adrienne show you how to jerk off all over her ass and her pussy in her very special video here at Jerk Off Instructors.