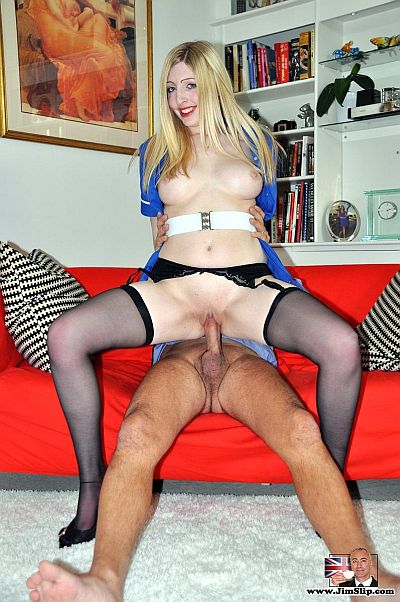 Sexy, nurse Jessica gets a fucking in her black seamed stockings and suspenders in this video by Jim Slip.
Yes, we all know what British student nurses are like – fucking mad for sex! When gorgeous blonde nurse Jessica turned up to make this video with Jim, she dressed up in her uniform, black seamed stockings and heels, as she knew he would love it…
Jessica had decided that it would be very horny to get dressed up like those nurses from the 60s, who actually did wear seamed nylon stockings, suspenders and high heels.
Sure enough, lovely Jessica looked gorgeous in her blue nurses tunic and her legs looked super sexy in their seamed black stockings and heels. She also proved to be a real slut and Jim fucked this beautiful young nurse every which fucking way.
Jessica loved getting fucked in her stockings and finished off by wanking Jim's cock into her mouth and swallowing his spunk like all good nurses do to their horny male patients.