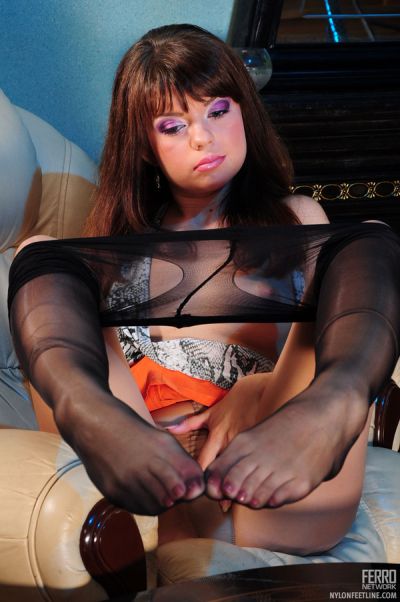 Pretty Jessica loves to wear her sexy pantyhose and admire her legs as she plays with her feet and toes.
She likes to luxuriate in how soft the nylon hose feel against her skin, especially the sensation as she pulls her pantyhose up her lovely legs, and the final bit where she feels the seat of her hose encasing her pert ass in snug fitting nylon.
Jessica feels naughty in her sexy hose as she admires her legs, trying on several pairs to see how they look as she stretches and points her toes outwards so the nylon tightens it's soft grip around her legs .
Jessica then nibbles and bites her pantyhose toes, before pulling the nylon and ripping it away so her feet are exposed.