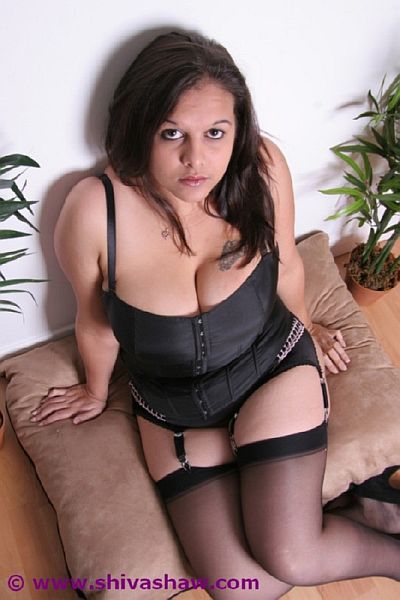 Welcome Shiva Shaw a busty British Indian teen who loves to dress up in basque, corsets and stockings.
Shiva is not your average Indian girl, not by a long chalk. She loves dressing up in sexy outfits that show off her rather ample titties which are a natural size 36G. As she tells us,
'I have real curves and love to flaunt them, I decided that being proper wasn't for me and instead, I broke away from the norm and decided that my naughty side just had to come out!'
Shiva is a writer of erotic fiction and stories, who after a lot of thought and some encouragement from guys like myself (yes she is a friend) decided to take the step towards having her own personal site.
Shiva likes to strip, feel up her humongous breasts and masturbate with her sex toys and you can see her doing it all at Shiva Shaw.