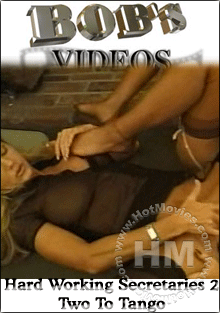 Crystal greets Allissa in her office and offers her to sleepover instead of staying at a hotel.
Crystal is turned on by her new employee and maneuvers her young playmate to the couch and plies her with wine, sweet talk and massage.
Allissa gets tired and finally goes to bed, but is so heated up she decides to relieve "the pressure"…and the equally over heated Crystal hears a sound and peeps in…and pretty soon they're side by side masturbating for each other and sharing orgasmic intimacy.
Sultry lovers Amber Michaels and Cassandra Knight treat themselves to orgasm after orgasm after orgasm in this incredible double masturbation scene. Both wearing fully fashioned seamed nylons (one black, one coffee), they lie on pillows in front of a warm fire and they lose themselves totally to the moment. Together they illustrate the beauty and majesty of orgasmic bliss as they ride wave after wave of sexual delight together.
Click here to watch Hard Working Secretaries 2 – Two to Tango right now.