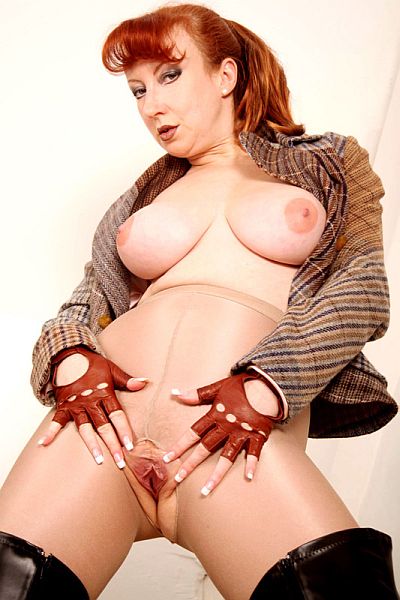 English Milf Mistress Red shows us she is a real 'cuntry girl' at heart and dresses in tweed, pantyhose and boots in this photo set for her fetish website Redxxx.
Dressed in her tweed jacket with riding crop in hand, Mistress Red is well equipped to join the 'cuntry' set, and this foxy lady loves the hunt!
Mistress Red enjoys wearing a combination of clothes, whether they be corsets, stockings, latex dresses, pantyhose, lingerie panties, girdles, leather and heels. Whatever is in her draw or wardrobe she likes to mix it up and the results are some very horny ensembles.
Red is an 'old fashioned girl' in many ways, and those of us who enjoy seeing ladies in tight, hip hugging girdles and vintage style nylon stockings celebrate the likes of Mistress Red and her retro sexy outfits.