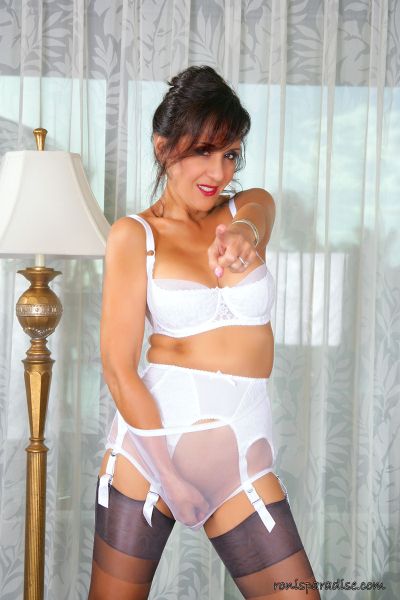 They say that many women have a beautiful after glow when they've experienced a wonderfully satisfying romp in the hay or mind blowing pussy licking.
Stunning mature Roni always looks like she has a glow about her, she just shines like the beauty she is in her glamourous outfits, nylon stockings and pantyhose.
Roni has a thing for sexy outfits, high heels and lingerie and there's nothing Roni likes better than to tease a man with an ultra sexy garter belt and a sexy pair of expensive nylons.
If you enjoy seeing a woman in a short skirt, high heels, slowly stripping to reveal her lingerie, then touching herself up and masturbating for your pleasure, then Roni is ready to entertain you.